From the outer reaches of the galaxy, the Sheiks of Neptune travel through space in their trusty rusty cosmonaughty spaceship, The Chuggernaut on a never ending quest for booze, cat girls and booze.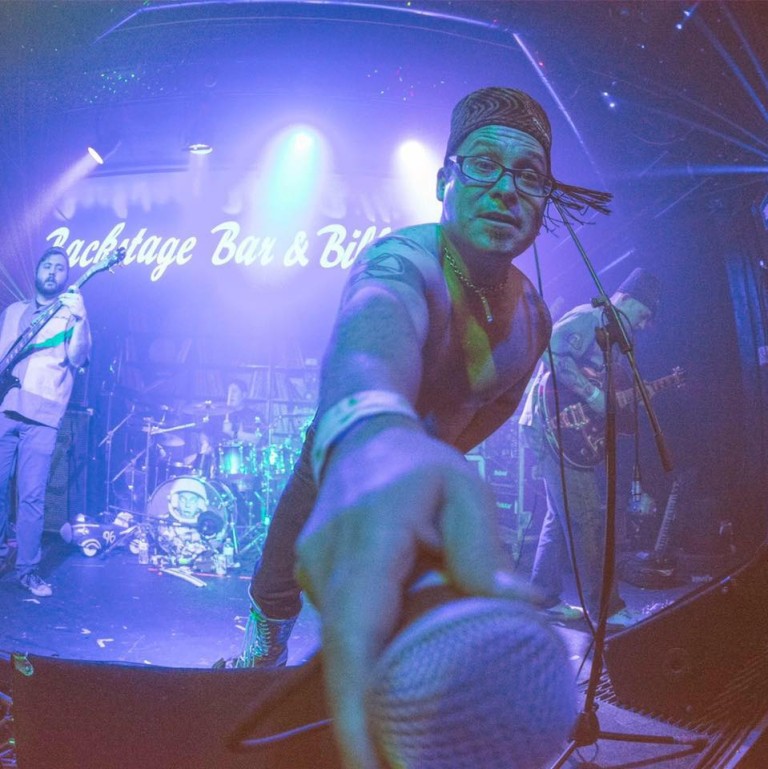 They write songs and wreak havoc along the way, in between fleeing from Galactic Gurus of the Robot Graveyard and fighting the monstrous Space Squid of Argos, and hunting down vixen villains like the Cat Girls of Beta Prime, even finding time to build and wreck their space hotrod, Old 96 in a space destruction derby. With Sheikenstein on vocals, Buzzed Aldrin on guitar, Val 9000 on violin, Cosmo Knotts on drums, Skeeter O'Toole on bass, and Brando Calrissian on ANOTHER guitar, things get wild with the rowdiest drunken space crew you'll ever meet, the Sheiks of Neptune. Hail Neptune!
Visits:
Wanted: Musicians, Artists, Content Creators.
Sponsored